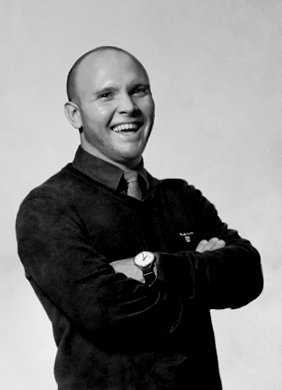 Photo: Alexander Hojem
______________________________________________
I am a 30 year old Norwegian Industrial Designer with a Masters degree from The Oslo School of Architecture and Design & Politecnico di Milano

Work, Education & Achievements

2012, autumn - current
Designer at EGGS Design
web: www.eggsdesign.no

2011, spring - 2012, autumn
Junior designer at KADABRA Design
web: www.kadabra.com

2010, autumn
Intern as Industrial Designer at KADABRA Design
web: www.kadabra.com
2005 - 2010
The Oslo School of Architecture and Design (AHO)
Master's degree in Industrial Design
web: www.aho.no
2008 - 2009
Politecnico di Milano - Facultà del Design
Exchange
web: www.design.polimi.it
2004 - 2005
The Design Institute
One year foundation course in general design
web: www.designinstituttet.no
2003 - 2004
The Royal Norwegian Airforce.
2008
2000 - 2003
Vestby VGS
Highschool education of Arts and cratfts.
-----
2008
The Golden Calf : Gold in Product Design Category
Project: "Min Solo"
National design contest
-----
Spring 2008
JCDecaux Norway
Illustration and consultancy
Spring 2007
Gullkalven (eng. The golden calf), The Norwegian contest for creative media.
Design and production of the prize of honour.